Getting started on treatment.
Now that you and your doctor have decided on treatment with EXONDYS 51, you probably have questions about what comes next. We'll guide you along the way so you'll know just what to expect.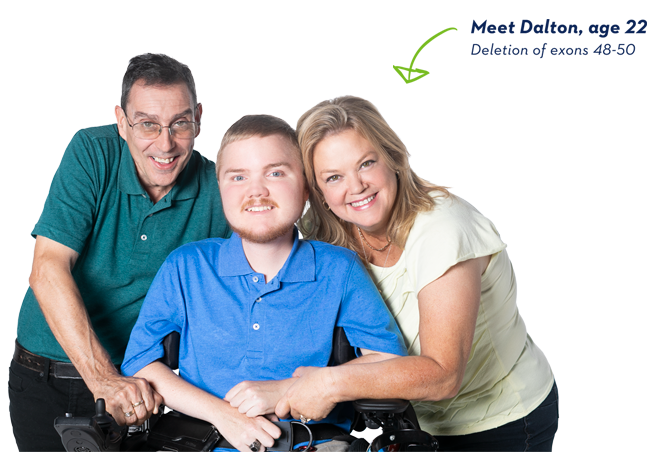 Investigating Your Coverage

Find out how SareptAssist, our patient support program, can help you get answers to questions about insurance benefits and verify coverage with your insurance company. Learn More
Planning for Treatment

Learn about creating a treatment plan that works for your family to help make the process go as smoothly as possible. Learn More
About the Infusion

Let's take the mystery out of infusions. Here's an overview of what they're like, from start to finish. Learn More
Ongoing Support

It's important to get ongoing support throughout treatment. SareptAssist will connect you with a dedicated Case Manager to help you start and stay on treatment. Learn More
Support, by their side.
In this video, Holly and her SareptAssist Case Manager, Ashley, talk about what it was like to get Holly's son, Zyler, started on treatment with EXONDYS 51.
SareptAssist is a resource available only to those who have been prescribed EXONDYS 51 (eteplirsen). SareptAssist is only available in the U.S.