Treatment with EXONDYS 51 (eteplirsen).
A lack of dystrophin causes muscle cells to become damaged and weakened over time. EXONDYS 51 uses exon-skipping technology to allow the body to make a shorter form of the dystrophin protein in some patients by skipping over a specific exon on the dystrophin gene.
Meet Graysen, age 2
Deletion of exons 48-50
Amenable
a•me•na•ble
əˈmēnəb(ə)l,əˈmenəb(ə)l/
(of a thing) capable of being acted upon in a particular way;
susceptible to.
"The Duchenne patient's genetic test identified that he had a mutation that could be treated by EXONDYS 51. His doctor said he was amenable to treatment with the exon-skipping therapy."
What is exon skipping?
Duchenne is caused by a genetic mutation in the dystrophin gene. Most commonly, one or more exons (parts of the gene) are missing, causing errors in the instructions for making dystrophin. This results in the body not being able to produce enough—or any—working dystrophin protein. The goal of exon skipping is to allow the body to make a shorter form of the dystrophin protein. This video will show you how.
Understanding the dystrophin gene.

The dystrophin gene is made up of exons (portions of a gene) that are linked together to provide instructions for making dystrophin—a protein our muscles need to work properly. Without dystrophin, muscle cells become damaged and weaken over time.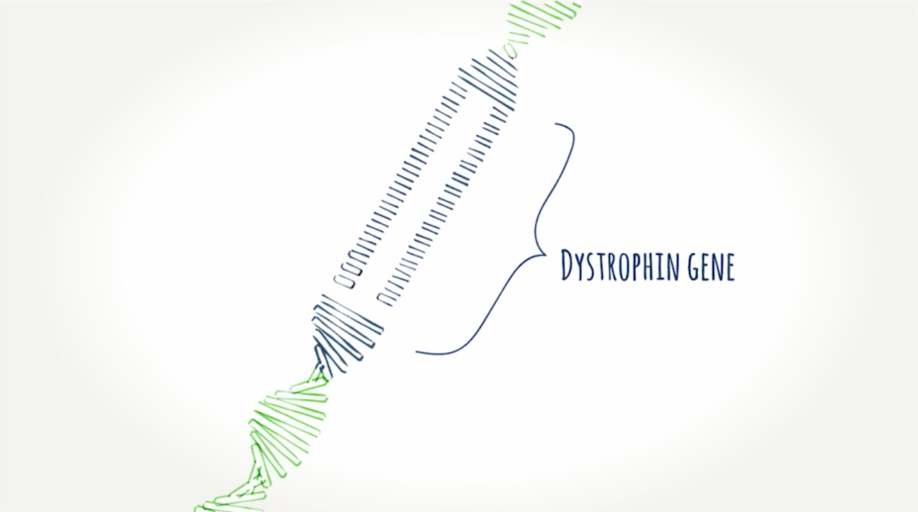 How exons connect.

With 79 exons, the dystrophin gene is the largest in the body.Think of the exons on the dystrophin gene like toy train cars, each with a special connection that allows one car to connect to another. In order for all the cars to move together as a train, the connections between cars must match—for example, circle-to-circle and square-to-square.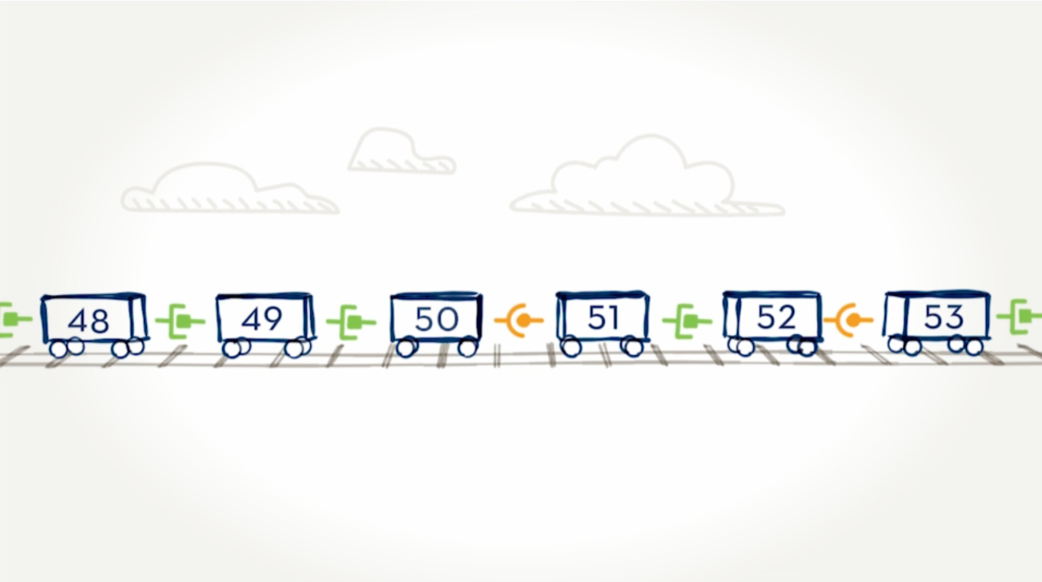 When an exon is missing.

Here we can see that car 50—or exon 50—is missing. The result is that cars 49 and 51 are not able to connect because their connectors are different shapes and don't fit together. In the dystrophin gene, this missing exon would prevent the body from being able to read the instructions for making the dystrophin protein.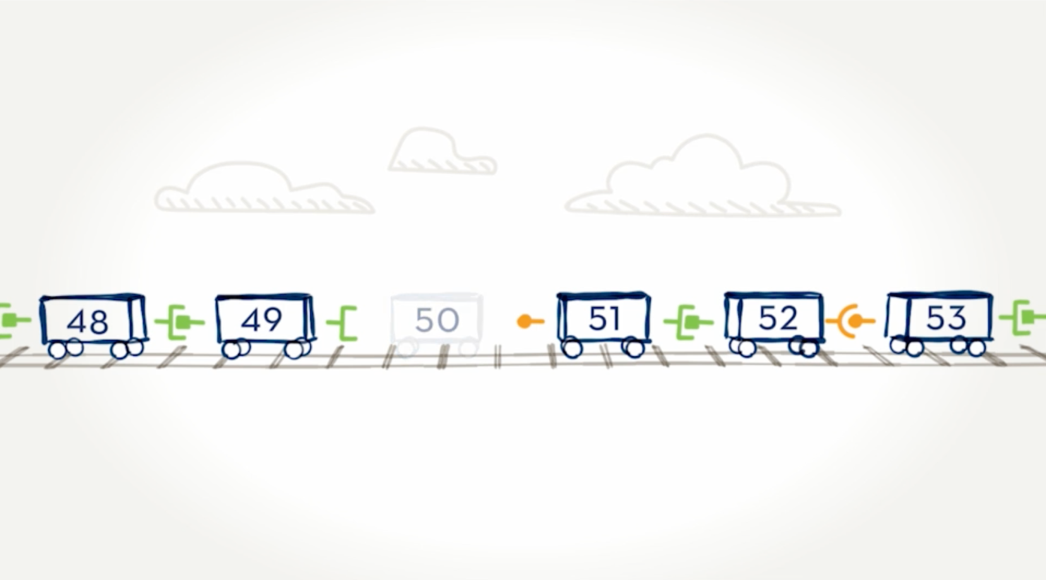 Skipping over exons.

By moving certain exons—or cars—aside, we can "skip over" them to find a car with the right connector. The new train would be shorter, but the cars are connected. Just as we skipped over a train car, EXONDYS 51 is designed to skip over an exon.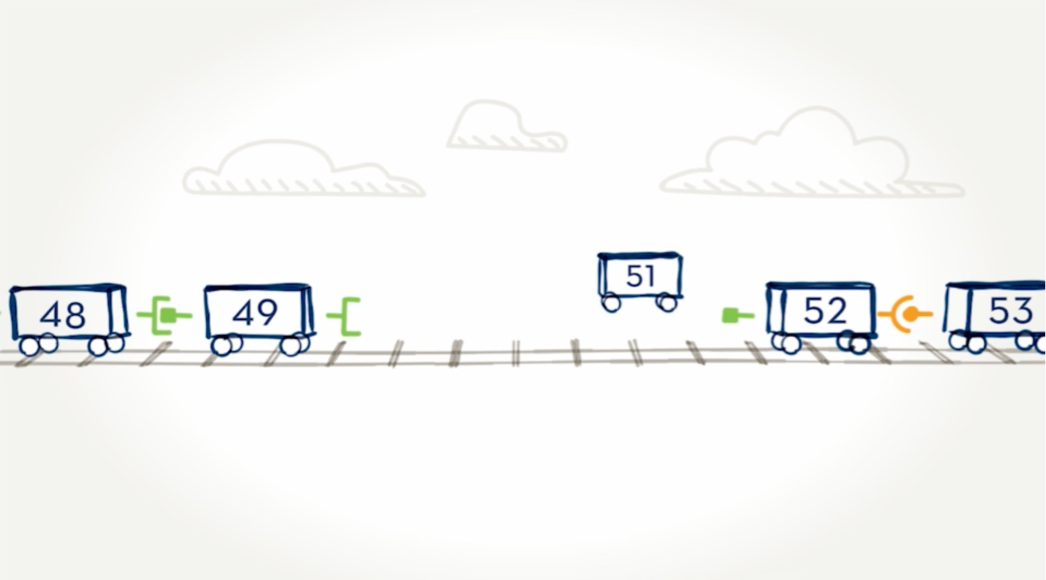 The result: A shorter form of dystrophin.

EXONDYS 51 works using exon-skipping technology. In some boys, weekly infusions with EXONDYS 51 have been shown to help the body make a shorter form of the dystrophin protein. Watch the video.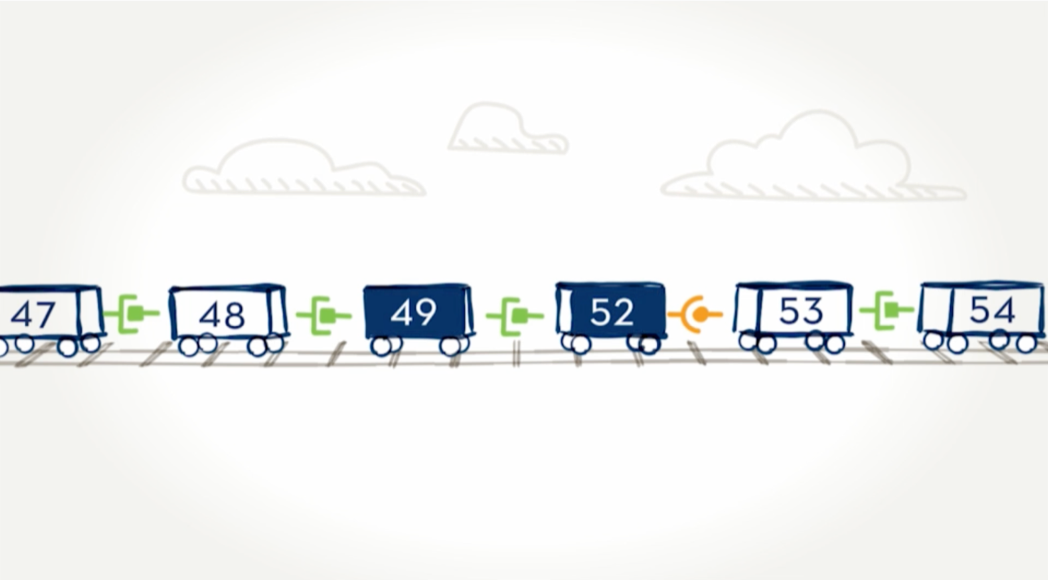 Related FAQs
Duchenne patients who receive EXONDYS 51 must have a genetic test that shows a mutation in the dystrophin gene that can be treated by skipping exon 51. Your child's doctor is best equipped to determine if your child's mutation is amenable to treatment with EXONDYS 51. We've developed a Doctor Discussion Guide to help you start that important conversation.
Has EXONDYS 51 been tested?