Supporting you throughout your journey.
During your EXONDYS 51 treatment journey, it's important to stay informed. We're committed to keeping you updated with information on treatment, education, and support.
Meet Liam, age 19
Deletion of exons 48-50

Support, by your side
 
Image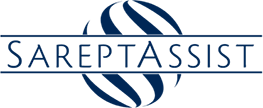 SareptAssist is designed to provide the information you need to navigate the process of starting and staying on therapy. Your Case Manager will work closely with you to provide one-on-one, personalized support.
 

Connect with community.
 
Image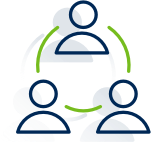 The Duchenne muscular dystrophy community is informative, understanding, and well connected. And they are ready to help with the kind of support that comes only from people who know what you're going through.
 
Related FAQs
Will my insurance cover EXONDYS 51?
Once your child is prescribed EXONDYS 51, you may enroll in SareptAssist, our patient support program. Your Case Manager will start a benefits investigation on your current insurance plan and can help explain details about your coverage. How SareptAssist can help.
What support is available for people being treated with EXONDYS 51?
We developed SareptAssist, our patient support program, to help patients start and stay on therapy. You'll have support at every step—from managing insurance approvals to coordinating drug delivery. How SareptAssist can help.